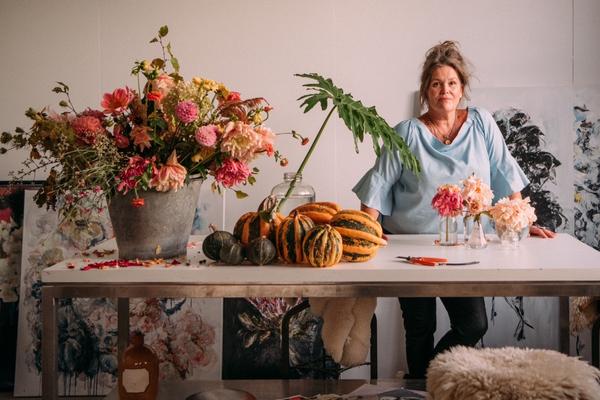 Lizzie Beere describes her style as intertwining
the abstract and the figurative.
Best known for her large, textural, floral paintings, she works in a loose, 
non-representational style, 
expanding and exploding the 
traditions of floral still life. 
Her work is often wild, raw and imperfect,
reflective of the battle scars and
endurance in the human condition.
"Erupted florals", she says,"and the
beauty in their transition and final decay."