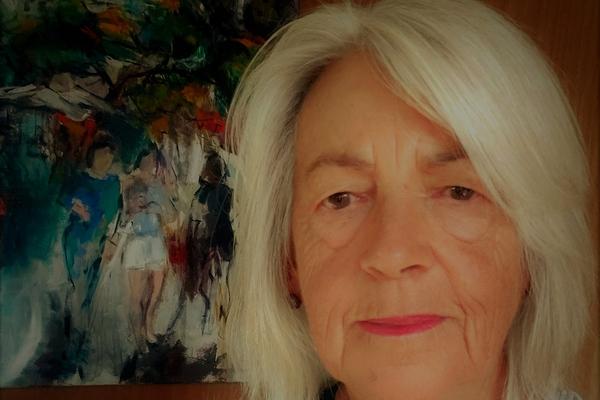 Sue is a full-time painter who paints mostly in strong colours and bold line expressing her own personal view of people places and events capturing movement and expressions of daily activity.
Currently living in Central Hawkes 'Bay and previously growing up in a rural country town, Sue is often inspired to paint the more energetic hustle and bustle of the larger city life.
Sue is also a lover of music and this has primarily been the subject of her work in the past. Sketching on these occasions is often done in the dark. The resulting blind drawings are then recreated onto canvas back in her studio. This gives a freedom and freshness to her paintings.