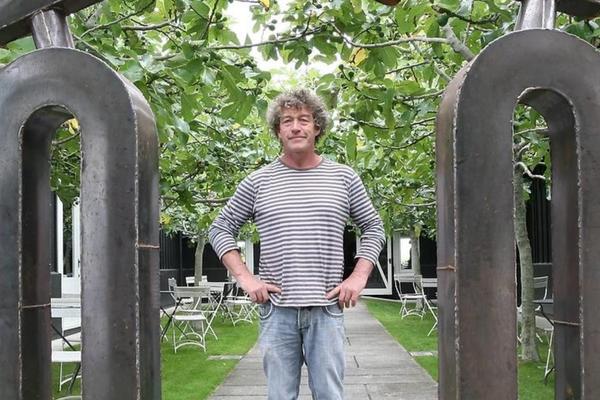 Ricks Terstappen is an artist born in Limburg, Netherlands and emigrated to New Zealand in 1978.
His work can be seen in large-scale public sculpture and is also held in many private collections. Ricks makes his sculptural creations using metals, wood and found materials. He has often undertaken public commissions and he exhibits frequently in Hawke's Bay and throughout the country.
His particular philosophy and style has led to many collaborative works with other artists on large-scale works such as the Performance Platform in Hastings' inner city and the Wetland Neighbourhood Playground at Barry Curtis Park in Manukau City. A recognised senior Hawke's Bay artist, Ricks was one of three co-curators of the first Wildflower Sculpture Exhibition in 2008.