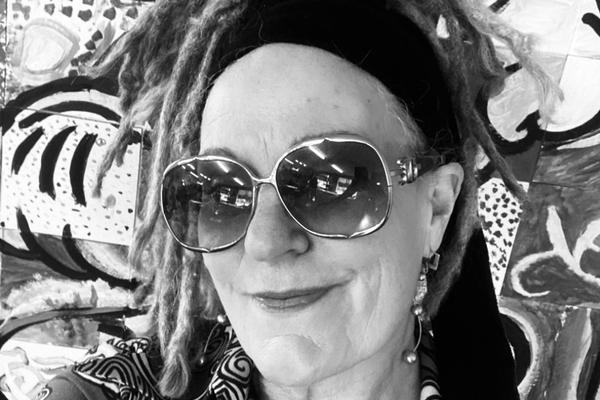 If I think back over the years and try to make sense of my practice it would be fair to say I spend the the best part of each year in a new, and intense phase of the next creative focus .
In 2019 it was Dahlias. I must have painted at least 210 identical Dahlia motifs. Each one slightly different than the next , either by colour or supported by different back painting .
The Disco Dahlia was an attempt at using the most unnatural colours and tones.
I think that this Dahlia should glow in a dark room with only a black light turned on .